Featured regularly on Access Hollywood for her budget insights, Los Angeles-based budget traveler and lifestyle expert Lindsay Myers is sharing her tips for staying cultured while stuck at home and how to pick where to travel to next, whenever that may be.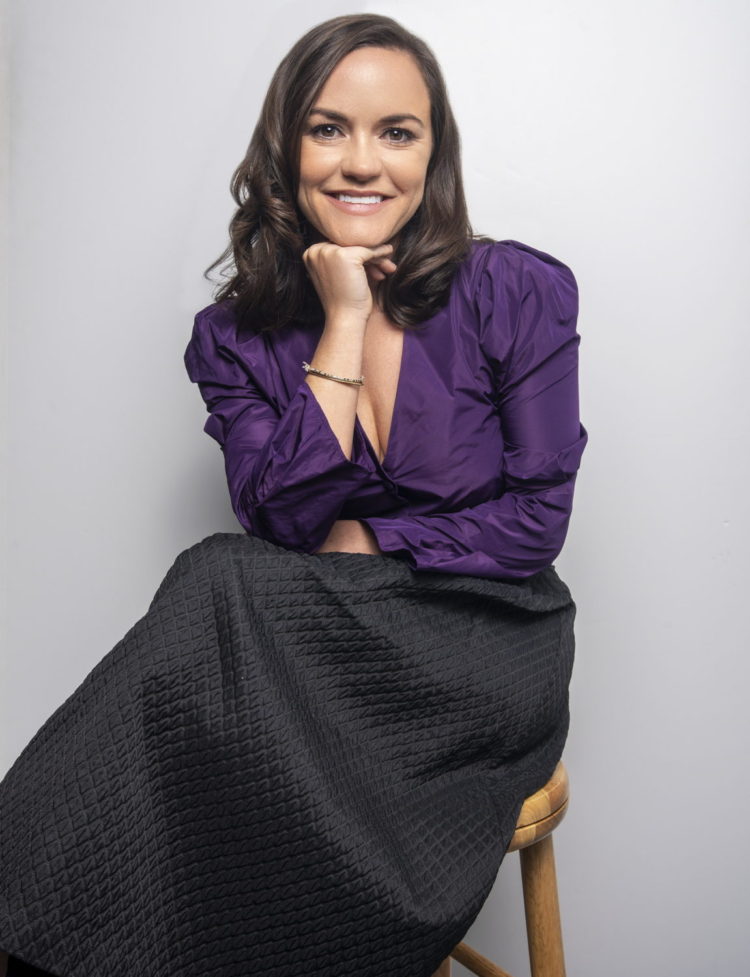 Are there any virtual experiences or tours that come close to the real thing?
Google Arts & Culture offers over 2,500 different virtual tours. You can experience museums, galleries, famous landmarks, and even national parks. They are even offering a zoom aspect where you can pick a famous piece of art and you have the ability to zoom in close up to observe so close that you would never be able to be this close in person. I have always wanted to go to India. It is on my list, but with the help of these virtual tours I got to tour the Taj Mahal and also enjoy the gardens of Versailles. These tours feel so real that you can get lost and really feel like you have been transported.
Other virtual tours that you should check out: Louvre Museum, British Museum, Winchester Mystery House.
What are some great at-home cultural experiences that are fun for kids?
On the San Diego Zoo and the Monterrey Bay Aquarium website you can access their cameras focusing on different animals. You can choose the apes and watch them in their habitat. You can watch them all day from their feeding time to nap time. This is a good learning tool too to talk about animals.
One of my favorites is that astronauts are reading stories to kids from space. The Global Space Education Foundation is doing a series called, Story Time from Space. This is a great way for kids to learn about astronauts and what it means to be in space, all while hearing a classic story read to them.
Smithsonian National Museum of National History offers virtual tours through Google Arts & Culture. Kids can take a tour through the halls of dinosaurs and mummies. This is a great way to explain and show different times in history.
Other virtual tours you can check out: Cincinnati Zoo, NASA, Walt Disney World, Legoland.
Do you have any favorite culture-focused book recommendations?
Waiting for Snow in Havana: It's about a child escaping from Cuba while it was being ruled by Castro. You learn about what it is like to be Cuban during this time and what they went through, but then you also get to see what it is like becoming American.
Children of the Land: This new book is about a Mexican child who comes across the US border undocumented. This is about two cultures and navigating the immigration crisis.
When all this is over, people may be on more of a budget. What are some of your tips for affordable travel that's still fun and exciting?
One thing that this is all teaching us is to be creative. We need to be creative with our days but also utilize what we have in the kitchen to make each meal. We quickly learn that we do not need much of to survive. I take this mentally with me everywhere. It helps me save so much money. I am not buying things that are not essential. If you are saving money on your daily food (by cooking etc.), you will have more money to spend in other areas of your travels.
Is there anything people can be doing now, while stuck at home, to prepare for their next budget-friendly trip, whenever that may be?
Since you have more time on your hands, what I would be doing to keep your mind on something exciting in the future is educate yourself. Read about different countries and places off the beaten path. Prices are going to be low when we can travel again. Places need people to travel to make money. The good news is that there will be lots of options, but on the other hand that can seem overwhelming. I always suggest picking a few things that really make you happy while traveling and then go from there. For example are you into: culture, food, beach, adventure, etc. If you narrow down the focus then you can start doing virtual tours on those places and educate yourself on the best time to go and the best prices you can get.
Find more tips and tricks by Lindsay at getlostwithlindsay.com.